Challenge Day 5 - Tith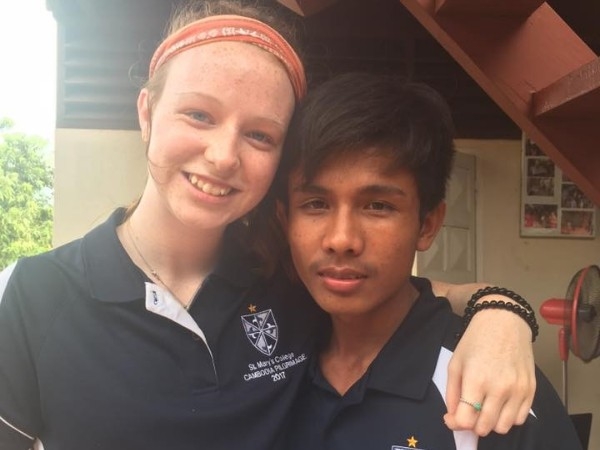 Today is my fifth and final day of live below the line. And I can officially say this has been my best campaign yet, not only have I raised an incredible amount of money, but I have a deeper understanding of the prevalence of global poverty. Tomorrow I can begin eating above the poverty line again, but I know from today forward I will consciously bear in mind the 3 billion people who don't have that choice.
To conclude the week, I wanted to finish with where my journey first started, with a young man named Tith. I so clearly remember my very first day in the Providence Centre in Battambang. I, alongside one of my peers, had been given a group of year 7 to get to know and play games with. We started off by introducing ourselves to the Cambodian students, but most of what we said got lost in translation. That was until we were joined by Tith.
Tith very easily made the two of us feel welcomed in their home, and it didn't take long for his infectious laugh and humorous personality to rub off. To this day I am still very thankful for Tith, and I consider him to be the very first person I formed a relationship with while in Cambodia. 
I remember talking to Tith one day about just general things when he asked what my parents did for work. After describing Mum's job description, I had to explain that my Dad had passed away when I was little. There was a brief moment where Tith was registering what I had said before he began to tell me about how his Mum had also passed away before he moved to the centre when he was only 13. I call this my reality check. Sure, the two of us had experienced something very similar in our lives, but we had still led totally different ones. That's not to take away from Tith's accomplishments because believe me, not only is he highly intellectual with an outstanding knowledge of English, but he is also an incredible architect in training. 
Today Tith is almost finished his first year of studying architecture at the University of Battambang, and I know there will be nothing less than success in his future. He also selflessly volunteer's his time at the Providence Centre to help out Sister, in addition to teaching some of the students living there. It's fair to say he's a pretty outstanding role model for not only the younger kids in the centre, but for everyone. We could all learn a lot from Tith, and his attitude towards adversity. 
I know even through the hardships that I've faced that I've always been better off than most. Sure, we've all got our own stuff to deal with, some of it worse than others. But just for a moment put yourself in someone else's position and acknowledge the differences between your life and theirs. I think you'd be truly amazed at what you discover.
Before I go, I want to thank all the amazing people who have donated towards my campaign this year. I have been so overwhelmed with generosity, and I cannot express how grateful I am for the support. Social change is a powerful tool and I know that participating in live below the line this week will have a lasting impact.
Until next year, Taylah
Challenge Day 4 - Many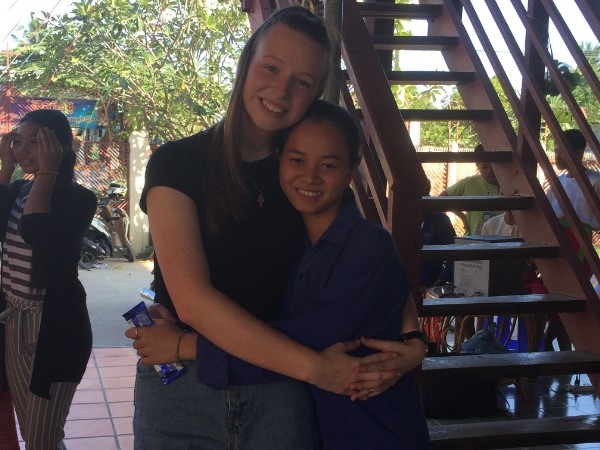 Today I had my very first day of placement for my primary education course. It was easy to make comparisons between what I saw on placement and what I saw while teaching in rural Cambodia. The physical properties of the two different classroom types was the first indicator of differation. For one, the classroom that I was teaching in today had 4 enclosed walls, nice carpeted floors, desks filled with copious amounts of stationary and digital technologies. I remember some of the village schools I taught in, some of which didn't even have a floor, and others that barely had the infrastructure to keep out the weather.  
But there was also a second dimension to my comparisons, one not so obvious to the eye; and that was the difference in attitudes towards learning. It's so easy for everyone to forget to appreciate what they have, and understandably children are no different. I had a boy tell me today that he hated reading, which I guess is his call to make, but I'm almost certain he's never considered that knowing how to read was a privilege of his.  Did you know that there are over 774 million people who can't read this sentence? That's at least 774 million people who would jump at the chance to trade places with this boy.
One of those people who would love to be in this boy's position was a girl I taught named Many. I first met Many in 2017, when she was 15 years old. At the time, Many was living at Prey Ompow and in Grade 8. She has since moved to Battambang city to undertake years 10, 11 and 12. I remember thinking when I had first met Many that she was definitely one of the furthest advanced in the group of girls I taught. She had such a positive attitude towards her learning, and she reflected that clearly through her wide smile which she wore to class every day.
During a break, my teacher at the time filled me in on Many's home life. When she was only little, Many's mother decided to detach herself from her daughter's life. She packed up and left, without so much as a second thought. Thankfully Many was taken in by the Providence Centre, where she continued her education. It wasn't until Many was in her teenage years that her mother decided to reappear in her life, asking her to give up her studies to come back and live with her. Sister told Many that she was too intelligent to give up education and that she had to finish her schooling so that she could one day achieve her dream of becoming a teacher.
Many has never allowed her situation to interfere with her goals, and today she is studying in Grade 10 at Bora school. That's two steps closer to making her dream a reality! She's never once taken her education for granted and continues to be the smart and determined girl that I remember.
It's so easy to get caught up in the hecticness of our everyday lives. But it only takes a few seconds to stop and reflect on all the things, both those that are physical and those that are intangible, that surround us. Think about how you would feel without them. How would you feel if you didn't have a warm bed to sleep in tonight? How you would feel if you couldn't read or write? Every time you become complacent, think about all those things and appreciate that you have them. If we instil this in ourselves now, perhaps the children of tomorrow will see their value for something more than what we currently do.
Challenge Day 3 - Ren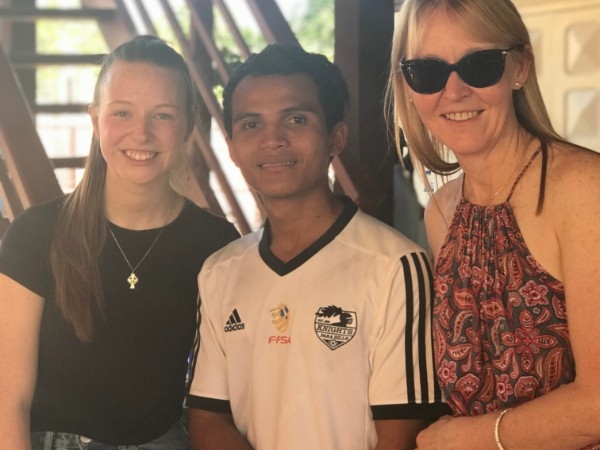 Today as I was heading to uni, virtually on an empty stomach (my toast hadn't gone nearly as far as I had hoped it would), I thought about all the children who go to school every day hungry. The children who sit in the classroom and can't concentrate because their stomach is grumbling. The children that open their lunch box only to find that it's empty. I can't say I know what that's like, I can only imagine just how truly awful that really is. It made me realise how grateful I was for the life I had been given, a skill I learnt from someone very special who I had met in Cambodia.  
For day 3 I want to share a story about Ren, a current student at the University of Battambang. I first met Ren when I went to Cambodia in 2017 where I had an opportunity to teach him alongside the other year 10, 11 and 12 students at the Providence Centre. Although, I didn't really get to know him until last year when I later returned to Cambodia in 2018. During my trip, Sister Sopheak had organised for me to go a few hours out from the city to visit some of the village kindergartens. She told me that she would organise for one of the older students to accompany us and act as a translator for the children. It was the next day that I was met at the lobby of our hotel by both Sister and Ren, and together we travelled out into rural Cambodia.
I remember sister chucking me into one of the classrooms where I was confronted by a group of students who had never even seen a foreigner before. Ren, who had never met these students, took charge of the situation and just a few translations later we were all on the same page, playing games and singing songs together. 
Our second day of village visits began when were introduced to two of the teachers who taught across the rural district. They met us on motorbikes, our selected mode of transport for the morning. After visiting some of the kindergarten schools we arrived at a house, I was confused as to where we were, Sister never mentioned this in our schedule. I asked the teacher who had kindly taken time out of his day to take me on his motorbike where we were. "This is Ren's family home," he said, followed by something along the lines of "he's gone to pick up his mother, he'll be back soon." We waited for approximately 15 minutes, occupying ourselves by playing with the 6 small puppies and admiring the beauty of Cambodia's scenery.
Shortly after Ren arrived with his mother, he had travelled to pick her up from where she had been working in a nearby field. I can clearly remember seeing the pride in his face as he introduced us to her and vice versa. We stayed and chatted while also sharing a few laughs as Sister picked out which two puppies she would be taking back to the Providence Centre in Battambang (she was very adamant on getting boys so there wouldn't be any more puppies around the place.) While we waited on Sister making her decision Ren told me more about his home life and his family. He informed me what his older siblings did for work and how they had started families of their own. I remember him telling me that he didn't get to visit his family as often as he would have liked because of his dedication to studying in Battambang.
Eventually, we had to move on as we had other schools to visit. I didn't realise that the next one we would see was not only the school that Ren's older sister taught at, but the one he attended himself. The school was rather far out, and I remember asking Sister where these children will go to high school, she said 'if they are lucky they will go to Prey Ompow school. But many of the children finish primary school and begin working.' Ren was one of the fortunate ones that moved on to higher education, however, there were many children who didn't have that opportunity. I remember thinking what I was like at the end of my primary schooling, was I educated enough to go into an ambitious career? Of course not. Was I prepared to go into full-time work, especially a job which required intense manual labour? Definitely not, I don't even think I'd be prepared for that now let all when I was a child.
But the sad reality is that many of these children didn't have the choice that I did. They didn't have the same opportunities that I had at their age. And truthfully, it's unfair. Who made me any more deserving then they? This here is exactly what this week is about, it's about us banding together and helping to open those doors and creating those opportunities for others. Education is one of our most powerful tools and no one should be deprived of that.
The following day I had thanked Ren for helping us by giving him a small sum of my travel funds. I spoke to him about it after I had left Battambang and moved onto Siem Reap. He thanked me, not only for the gift but also for helping him with his English. His comments struck me, Ren had not only sacrificed his time but he had also generously shared a part of himself by allowing me to see an insight into his life, I had done virtually nothing in comparison. He continued, saying how he didn't want anything in return for helping us, he only wanted to translate and improve his English skills. He told me how proud he felt to visit his home as not only the first in his village to speak English but as someone who could translate for them. Ren told me about his dream about one day all of the children in his village being able to speak fluent English. And I know with him as an example, that dream is more than possible. Just when I thought this conversation couldn't be any more humbling, he informed me that the money I had given him was going to be used to support his studying and other students in his English class.
In the transition from teaching Ren in 2017, to getting an insight into his life in 2018, I had realised how the Providence Centre had played a huge part in setting up his future; and I couldn't possibly think of someone more deserving of a bright, successful future than Ren himself. A lot of us could learn a thing or two from Ren's generosity, kindness, compassion and humbleness, and the world would be a better place because of it.
Challenge Day 2 - Chhaileang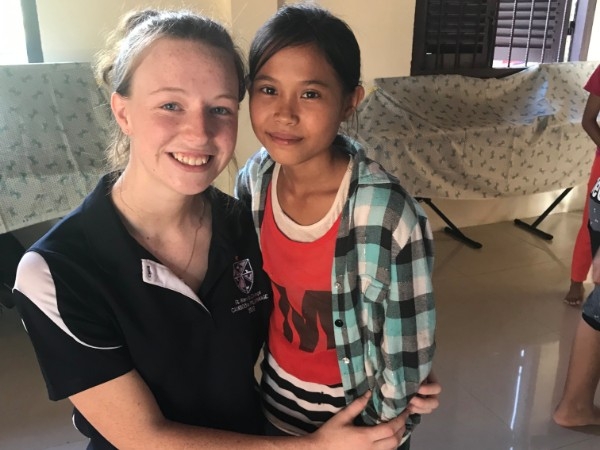 Today is day 2 of challenge week and I've been thinking a lot about how eating below the extreme poverty line is just one aspect that affects global and national poverty. Now don't get me wrong I'm not saying Live Below the Line is easy, it is designed to be a challenge after all! But it's definitely achievable to make it through the 5 days with the right attitude and a decent amount of willpower! Of course, I'm not taking away from the people who are starving day in day out, because my heart sinks at how difficult that must really be. I guess what I'm trying to say is there are many other factors which contribute to poverty across the world, (such as a lack of access to clean water, insufficient sanitation, inadequate education or job opportunities, and conflict/war to name a few) and I'm only getting to see a small glimpse into just one of those factors. As the rain pours across Adelaide tonight, I think of the people who don't have shelter to hide under or the people who can't afford to pay for heating this month and are forced to go without. Poverty affects people in many different ways.
If you have food in your fridge, clothes on your back, a roof over your head and a place to sleep tonight then you should consider yourself extremely lucky because you are richer than 75% of the population. I simply can't imagine a life without the luxuries I grew up with, or having to worry about my living situation. This brings me to my next story about 12-year-old Chhaileang. I met Chhaileang for the first time last year and I was instantly drawn to her. Chhaileang was quiet but she had the most beautiful smile. I can still remember her telling me that her favourite subject was English and how one day she wanted to be a teacher like me. I can remember seeing her smile grow wide as she talked with hope in her eyes. I just knew that she would do anything to achieve her goal.
As the students were packing up and I was getting ready to make the trip back to the city, Sister pulled me aside. She said, "I worry for her." I immediately asked, "Why?" Sure she was quieter than some of the other girls but she was just as smart as them, I couldn't understand Sister's worry at face value. But that's the thing, you can't tell what someone's been through just by looking at them and you certainly can't make judgements on someone else's life until you've walked their path.
Without getting into explicit details, Sister told me about how her parents had left her to work in Thailand. She was left with her grandparents who didn't care for her as loving grandparents should. Her older brother spent money on recreational purposes and had it not been for the Providence Centre Chhaileang may not have gotten to go to school. I can't express enough how important the work of the centre is, but I'll touch more on that in the following days. But in short, the Providence Centre took in Chhaileang just like they had many others gave her an opportunity for a bright future where she can achieve her dream of being a teacher.  
On my final day at Prey Ompow, I remember sitting in a big circle on the floor with all of the girls singing the lyrics to 'You Raise Me Up' as practice for the children's Christmas show at the centre. Chhaileang sat in my lap while we sang, tears in her eyes as she didn't want me to say goodbye. I knew that a lot of people had let her down before, and I didn't want to add myself to that list. Which is why I promised her with all my heart, that this wasn't goodbye. I promised her I'd come back. And I will.  
Over the years a lot of people have told me that I'm strong because life has dealt me some challenges, but I know for a fact that I will never be half as strong as Chhaileang.
Challenge Day 1 - Srey Ya & Shey Yat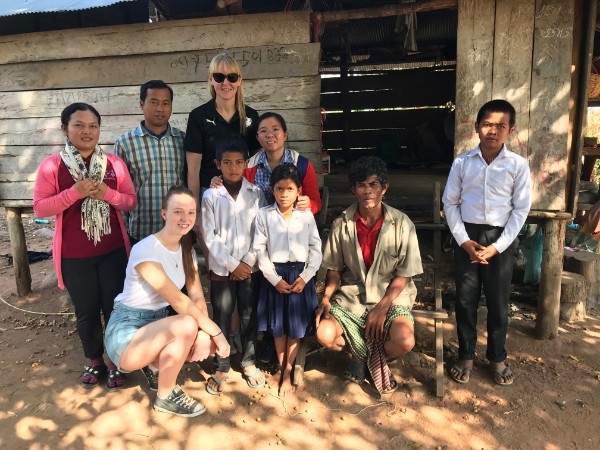 In both 2017 and 2018, I was fortunate enough to travel to Cambodia, where my heart was truly touched by many. I have come into contact with hundreds of beautiful souls who have given me so much more than I can ever return to them. However, these people that I have met are not just ordinary people. They all have a story, and all are worth sharing. That's why, for each day that I take on this challenge, I want to share one story from one incredible person I have met. 
Today, I want to share the story of Srey Ya and her little sister Shey Yat. Srey Ya was a student I taught at the Prey Ompow Providence Centre last year. Srey Ya is 15 years old and in year 8 at school. She is a bright, creative and talented young girl. Srey Ya's English was outstanding, potentially the best at the Providence Centre. On the first day of teaching, she told me that I would meet her family the following day and that they were very poor. I didn't know how to respond to her statement, and I definitely wasn't prepared for what I was about to see. I had never been exposed to such extreme poverty until I had visited Cambodia, it almost seems unreal.  I guess it's easy to forget about poverty when you don't have to worry about when you'll have your next meal.
The next morning, I visited a primary school where I got to play games with the littlies. Midway through an intense game of duck, duck, goose Sister Chantha called me over to meet 3 young children, the eldest being no older than 11 or 12. Sister introduced them as Srey Ya's younger siblings and told me that we would be going to visit their dad shortly (as pictured). I vividly remember the short walk from their school to their home as Sister informed me that the father I would soon be meeting was an alcoholic. He spent his money on wine and got so drunk that he would hit Srey Ya's youngest sister Shey Yat. As we arrived at what was their home, I instantly registered the fear that Shey Yat's eyes held as she stayed close to Sister. She was scared, her father had only hit her the night before. When I thought my heart couldn't sink any further Sister told me that they couldn't take her back to the Centre with her. They had no room and there wouldn't be a spare bed until Srey Ya moved to the city in 2 years' time to complete her high school studies.
When it was time to leave, I bent down to give Shey Yat a hug and told her that she would be okay. But the truth is I didn't know that, I didn't know what it's like to be trapped with no way of fixing your situation. But I did know if Shey Yat was anything like her older sister, that she would be so smart and so talented when she grew up. She didn't deserve this. She deserved a life where her education is a human right, she deserved a life where every opportunity is made available for her and most importantly, she deserved a life not lived in fear. Leaving her behind is quite possibly one of the hardest things I've ever had to do, and I often wonder if she really is okay.
Today as I reflect, I realise that this challenge is only a small glimpse into the world of poverty. There are so many people who got unlucky in the lottery of life while we, as Australians, hit the jackpot.
I'm Living Below the Line...
Because I believe in a world where education is a human right, but also the best way of empowering people so they can raise themselves out of poverty. I believe in the capacity of young people to be able to make a difference in the world. Live Below the Line will give me a small glimpse into what life can be like with limited choices and through fundraising I hope to play my part in helping end poverty. Please either join me in doing Live Below the Line or Ddonate to me today!
My Challenges
LBL Expert
Recruited a friend
Changed Pic
Started a Team
Activated Challenge Mode
Shared my Page
Created my First Blog
Followed LBL on Instagram
Upp'd my Fundraising Goal
Got my 1st Donation
Raised $300
Smashed my Fundraising Goal
Thank you to my Sponsors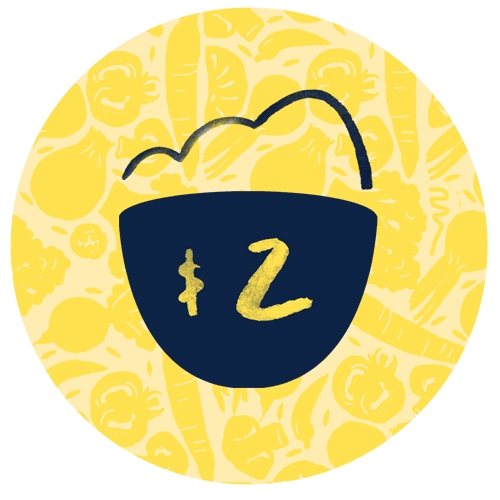 Katie Findlay
Taylah No amounts of words will ever be able to express how proud I am of you. Your love and commitment to this cause is amazing. Never change my beautiful girl, your heart and soul is a big part of who you are. I love watching you fight for what you believe in. Xxx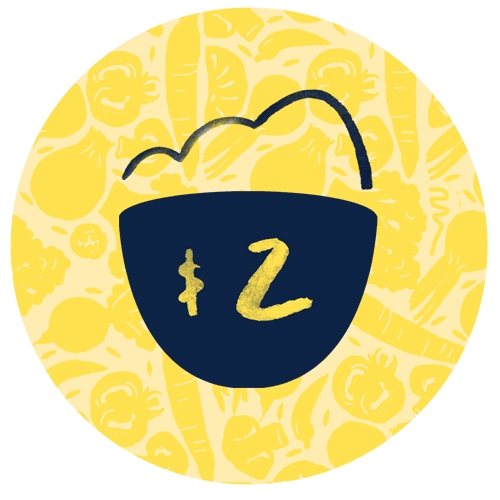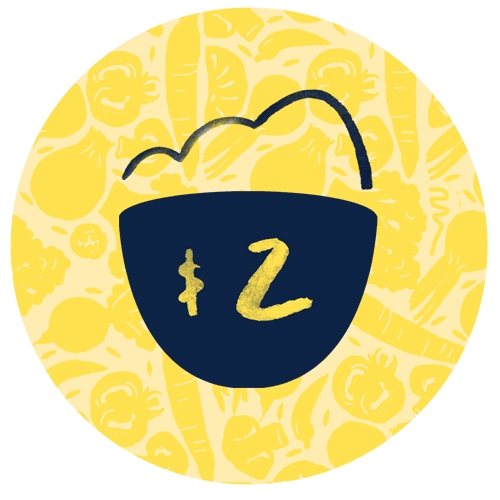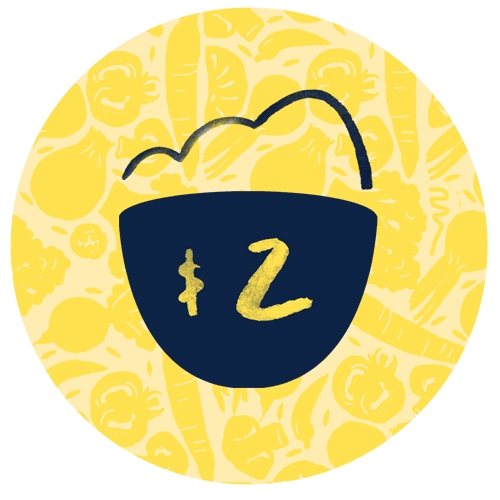 Sarah Muldoon
Tay, your compassion and empathy for others is a beautiful trait along with your infectious smile.. You inherited these gifts from the two people that brought you into this world and you have added your own special touches to this mixture. I love and cherish you💕💕Granny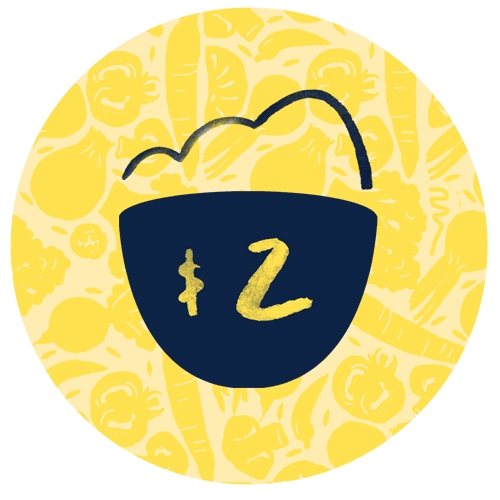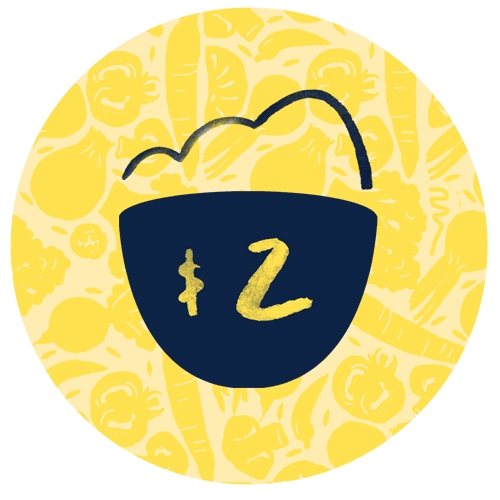 Matthew Muldoon
Well done Taylah, you are truly an amazing and selfless person. To do this once would be hard enough, but to come back three years running shows without a doubt your strength and determination to help change the lives of so many people that most of us forget or don't even acknowledge exist. This together with your 2 trips to Cambodia to help teach the kids how to read, write and speak English as well as giving them more knowledge and skills to help free them from poverty and insure a happier and healthier future for themselves and their families, shows just how much you have grown into a mature and remarkable young woman with a heart of gold and a kind, warm nature that is truly unique and extremely rare in this day and age. To have accomplished so much and have such a positive affect on so many people at just 18 years of age is something you should be very proud of Taylah, words don't even begin to describe just how proud we all are of you and what you have done and willing to do to help people less fortunate than us. Not to mention your complete loyalty and honesty in completing challenges such as this, you follow the rules to the letter and you refuse to let anyone talk you into bending any of them. I'm saying this to you on behalf of everyone, friends or family, that know you, love you very much and are extremely proud of you. Hold your head high taylah jade, never forget just how much brighter you make the lives of so many people, including your uncle Matt. My shout for Hungry Jacks when this is all over for another year. 😉.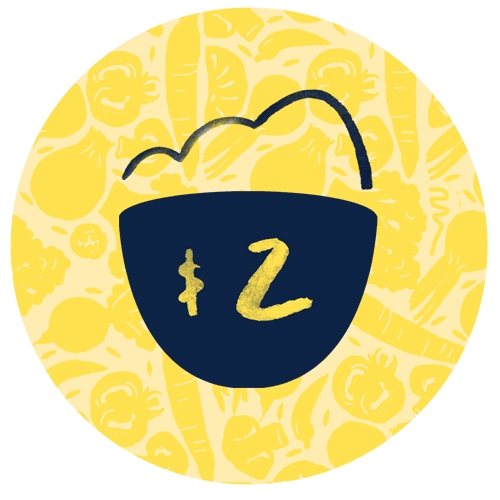 Emily Sayer
Proud of you and the change that you are making in the lives of others. Change the world!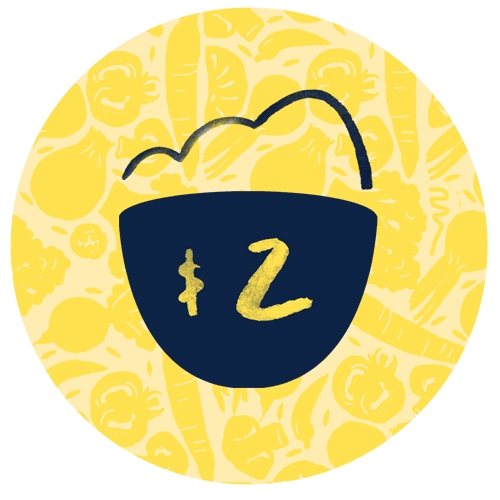 Anna Loh Daniel Kwok
Beautiful soul Taylah. Katie and everyone of us are very proud of you !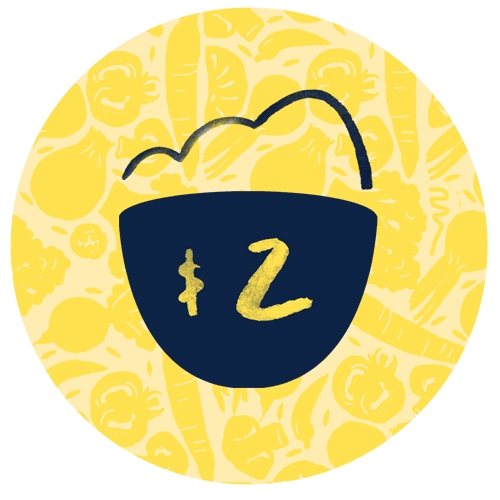 Elliahn
So proud of all of us xxx Challenge week always puts life into perspective and makes me appreciate how much I have.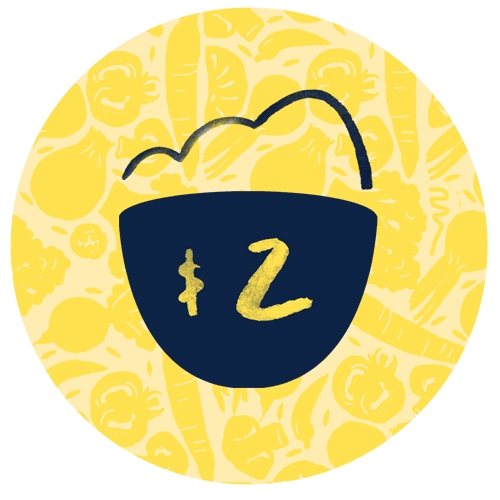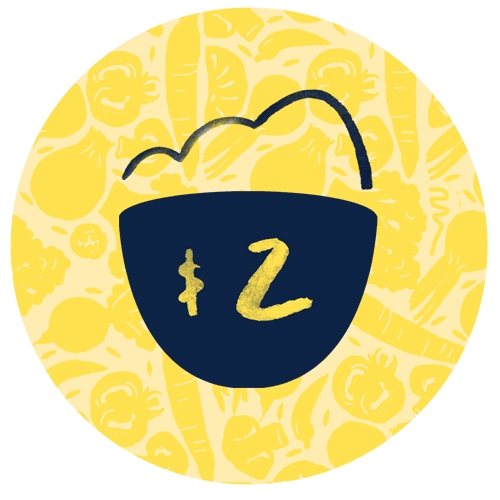 Mikayla Smith
You never stop amazing me and making me proud. You have a heart of gold Tay, we need more people in this world like you. Love you x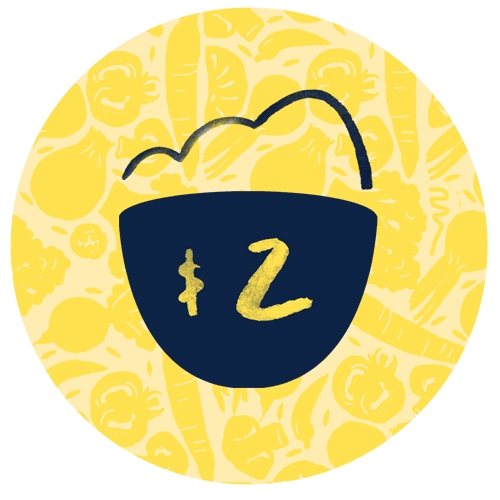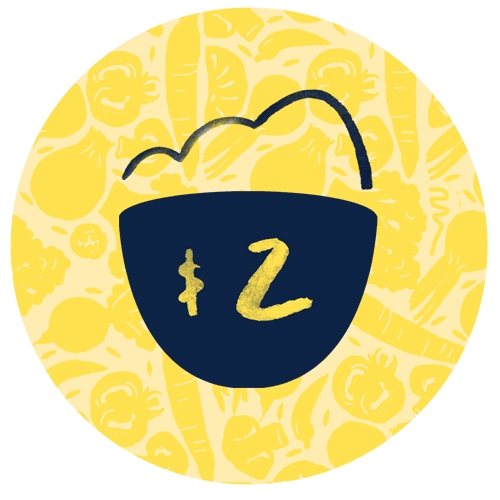 Solina Arnold
Taylah you are such an inspirational young woman. All the best.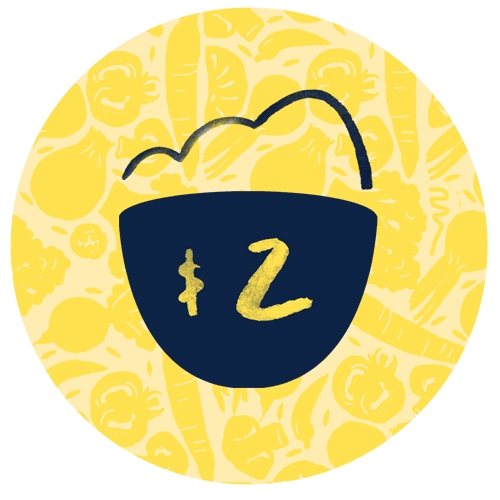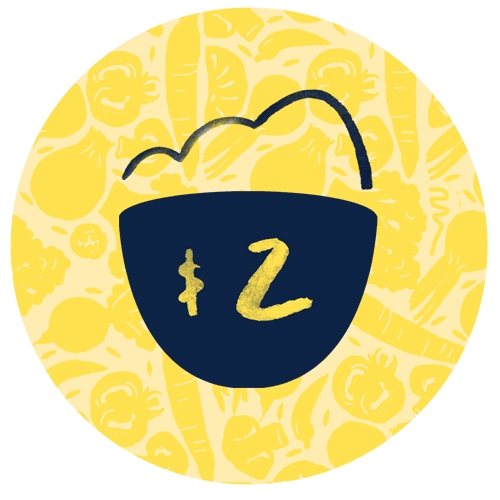 Eilis Murphy
So proud of you, you're an absolute legend. Keep making a difference man!!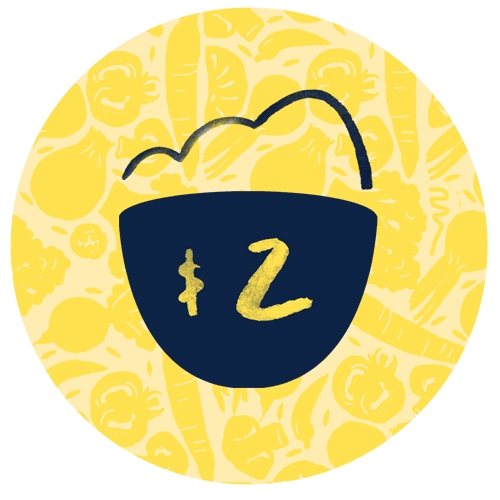 Danielle Davey
Well done Taylah, you are such an inspiration with all the wonderful things you do to give back! xx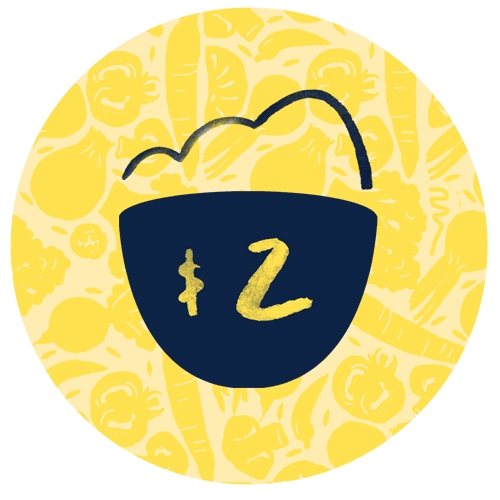 Margaret Muldoon
Well done TJ, if only there were more people in the world as generous as you. You should be extremely proud of yourself.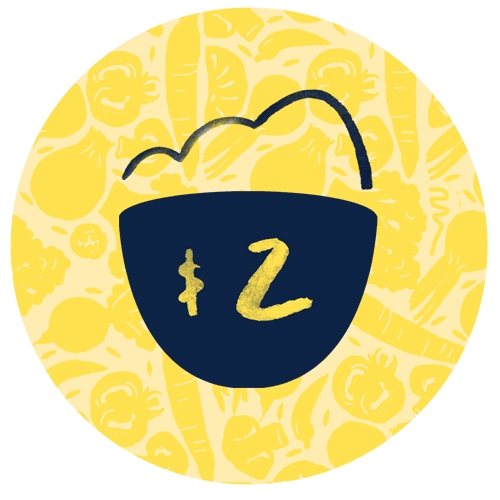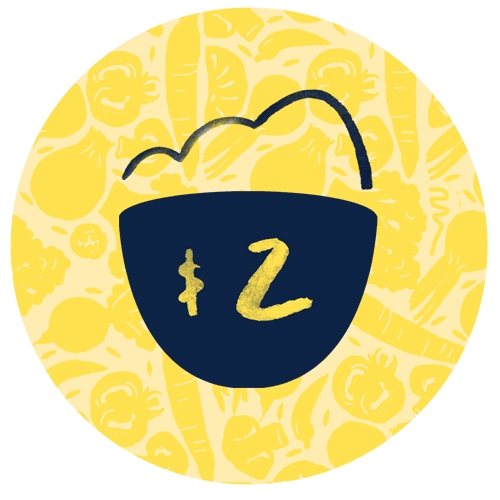 Maryanne Borg
Super proud of you Taylah keep up the great work. Loved reading your blog xx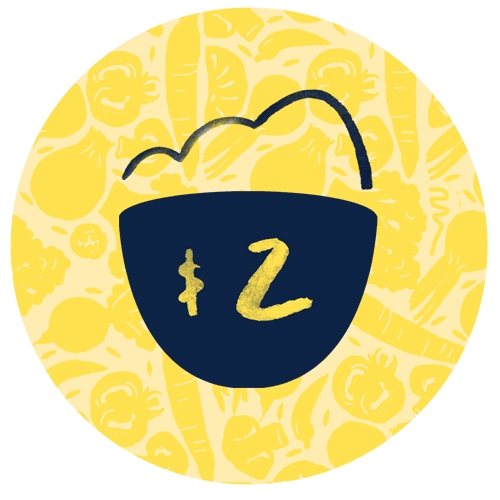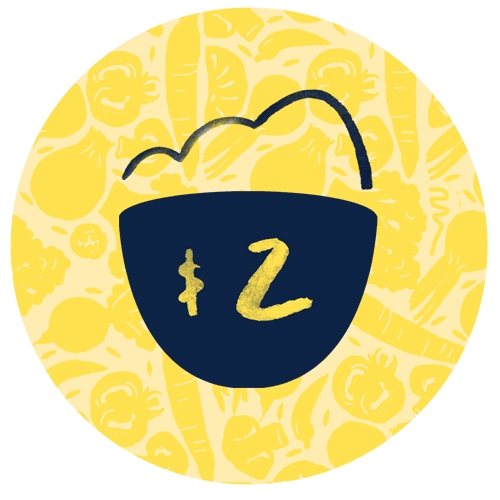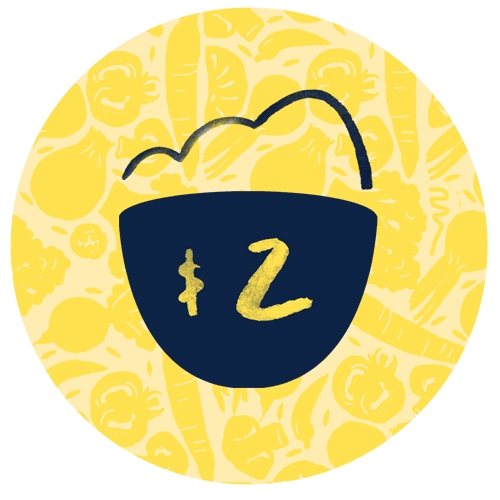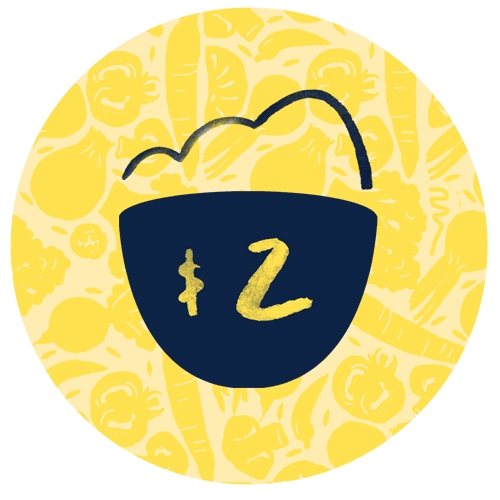 Toni And Casey Powell
Well done and all the best this week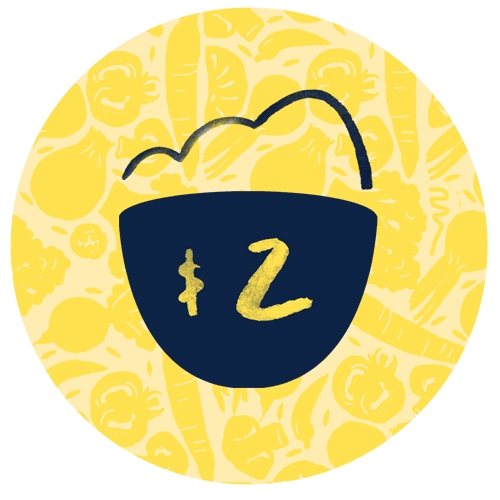 Jay Timbreza
All the best Taylah!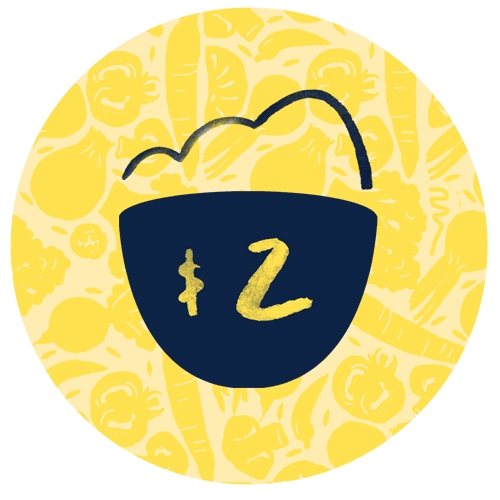 Sheryl Graves
Keep up the awesome work Taylah. You are an inspiration to many.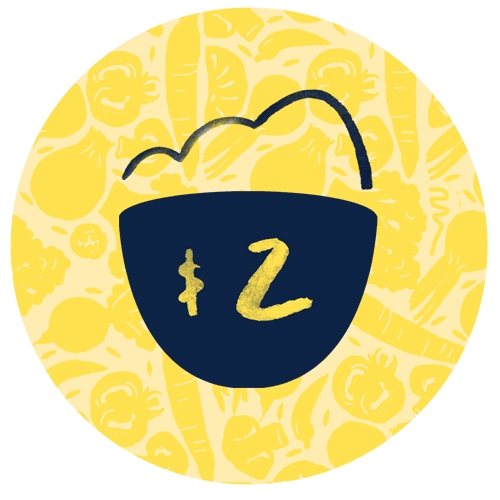 Helen Balaton
Thank you for sharing your personal experience and for teaching us, also, so much!!... Bless you Taylah and your Cambodian friends 💗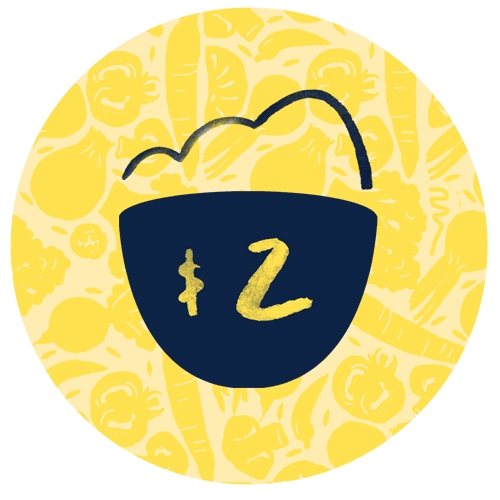 Matilda & Nola
We don't know how you managed to do this. You inspire us to try & not be greedy with food which you know will be a challenge for us. We love you very much & are extremely proud of you. 😻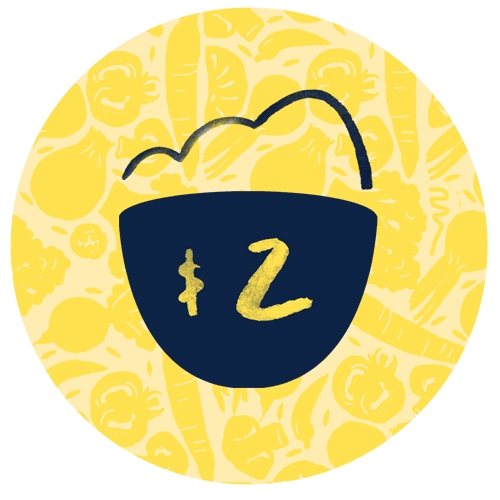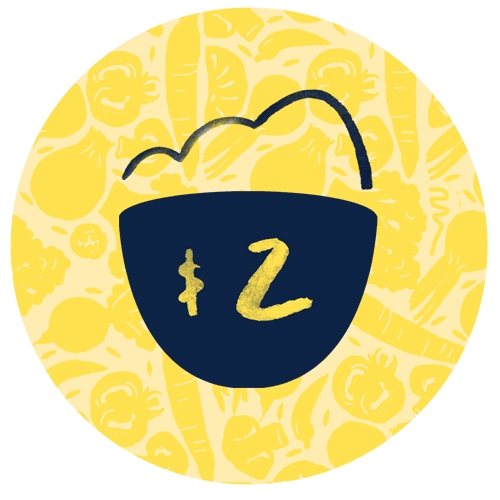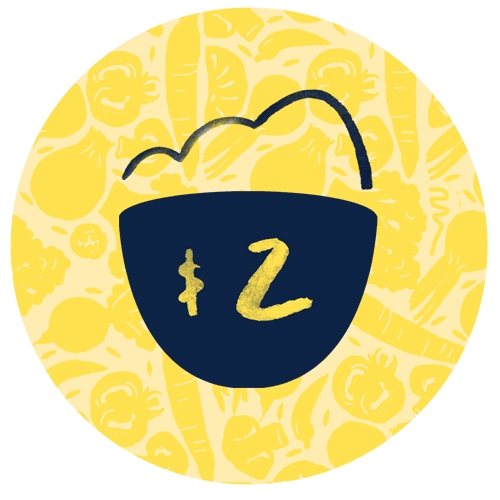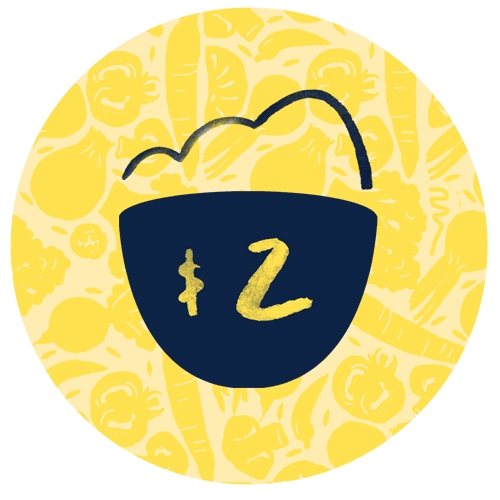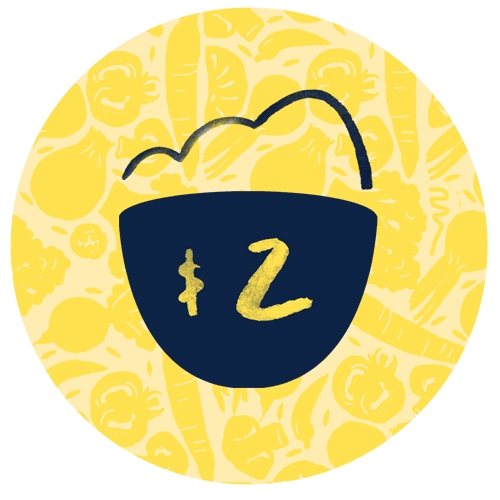 Abvocado ?
Supporting you all the way tay 🥑 so proud of the person you are and can't wait to be by your side in the future xox