Challenge Accepted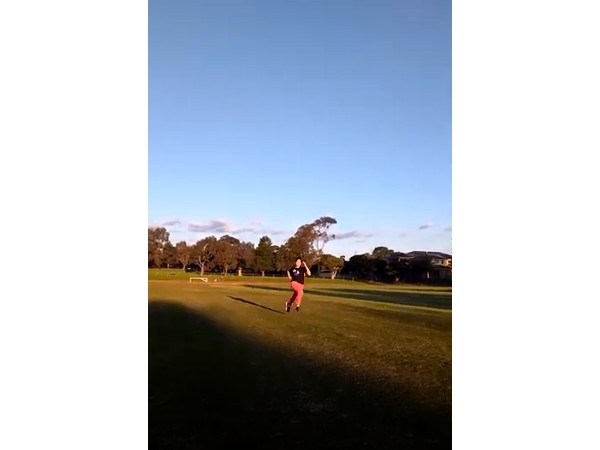 Well it has been a week since completing the challenge and I feel like it has been at least a year!
Before I updated my challenge mode activities, 4 people donated for me to do a 100 metre sprint. So that means I had to do four 100 metre sprints!!
Here is a snapshot from one of the four sprints. If you want to see me do more challenges, or have any other ideas of challenges you want to see me do, don't forget to donate and/or send me a message.
Final Meal!!!!!!!!!!!!!!!!!!!!!!!!!!!!!!!
Woah!
We've hit the end!
What an amazing achievement!!
Thank you everybody who's been following my journey over this week, and thank you so much for everybody who has donated. (And for those who haven't donated yet, don't worry it is not too late!)
Now it's up to Oaktree as they work to support those more needy than ourselves.
Final Brunch!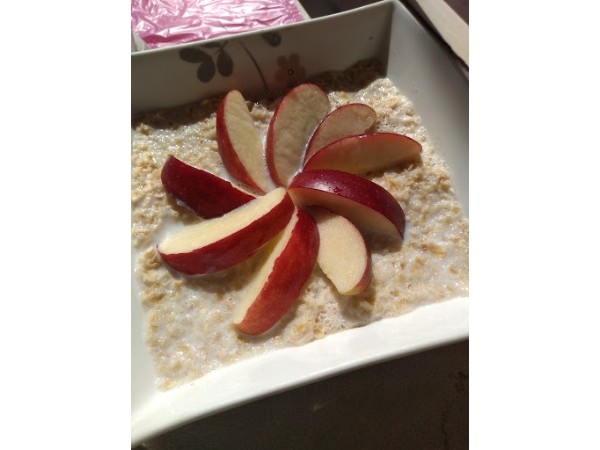 After a nice long sleep in I had my breakfast and lunch combined - Brunch!!
So that means I will have slightly more at dinner.... Yay!
The countdown is on now as I only have 12 hours until the end of this challenge.
Thank you to everyone who has supported me so far, and for all the people who have donated, bringing me closer to my fundraising target and helping those who need it most.
See you for the big finale tonight!
#4 Dinner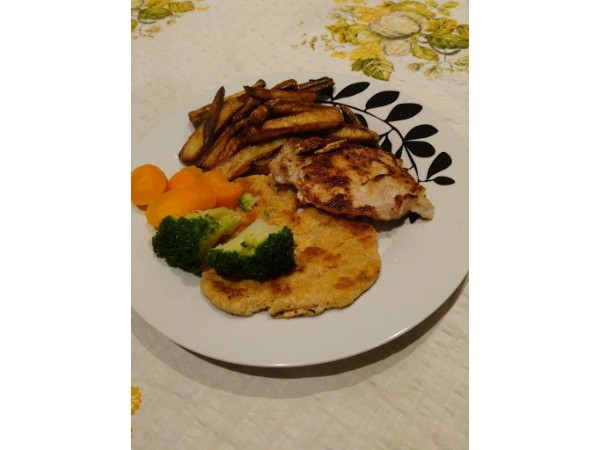 I have to say today's dinner was soooo goooood!!!!!!
I decided it's better to go all out on the second last main meal, rather than the last one.
So... I used up my potatoes & made baked chips, and had it with my pork, flour bun & veggies. What a lovely change from tuna!
Thank you to everyone who's stuck around reading these blogs, and....... Only one more day to go!!!
#4 Lunch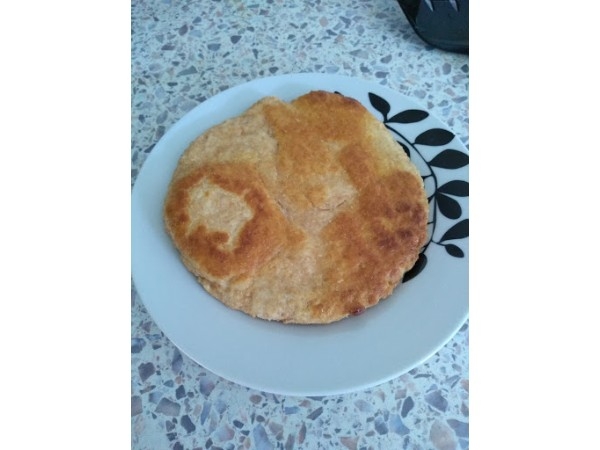 A lovely change to tuna pie, I had some nice flour and water buns today.
Nice and crispy on the outside, & soft in the middle
Looking forward to dinner :-D
We've hit halfway to my goal!!!!!!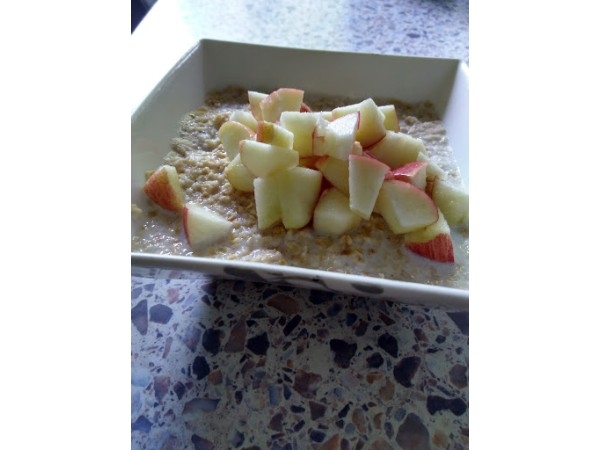 Having just passed the halfway mark of the challenge, we have also past halfway for my fundraising goal!!!!!!!
Hooray!!!!!!!!!!!!!
Thanks to my mum and dad who donated last night, pushing me over that $500 mark.
For my second last breakfast I had some more porridge with apple. To be honest I can't wait to go back to a varied meal of not just oats and milk.
Until then, don't forget to keep supporting each other, and if you haven't donated yet....
#3 Dinner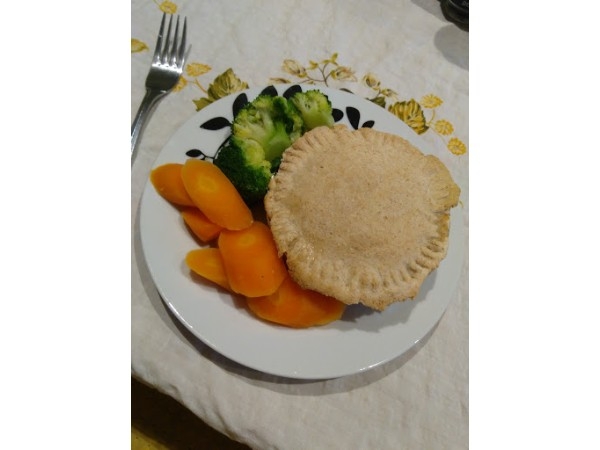 Well we've rounded the curve, and we're on our way down the hill now. What an incredible journey we've had so far!!
We may be half way through the challenge, and almost halfway to reaching my fundraising goal, but we're still a long way to raising that poverty line. Praise God that he uses even the small things to make a difference. Just as that small seed seems insignificant, it can grow into the largest tree, sheltering many and providing rest and comfort. So will you join me in being that small seed. Being one to join the bigger, grander picture. #BeTheChange
Also....not that it looks any different from the past four main meals.... but I had my last tuna pie today, made from water and flour pastry (that turned more into bread).
Thank you for sticking around with me this far, and stay tuned for the last two days!!
We're going to pick up speed and momentum as we race down this hill!
#3 Lunch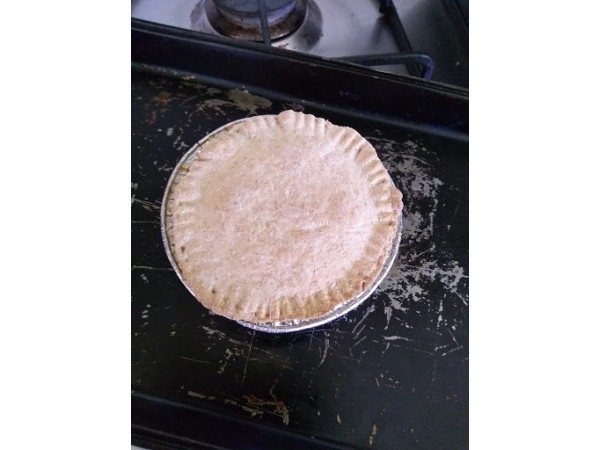 Oh wait is that the same as yesterday?
Yes!!!
Enjoying my third of four pies, I had another tuna pie for lunch.
I must say, I miss having butter pie crust and tasty fillings, but never mind, that's the whole point of the challenge!
To put yourself in the shoes of someone living under $2 a day. 
Half Way!!!
Wow! Isn't it crazy how time flies!
For my third breakfast I changed up my cooking methods a little. For a little warmth I made porridge with my oats and milk, topped up with apple, of course.
Thank you everyone who has been reading my blogs, I hope they've been an eye opener for many. 
And now.... just 3 more days to go!
#2 Dinner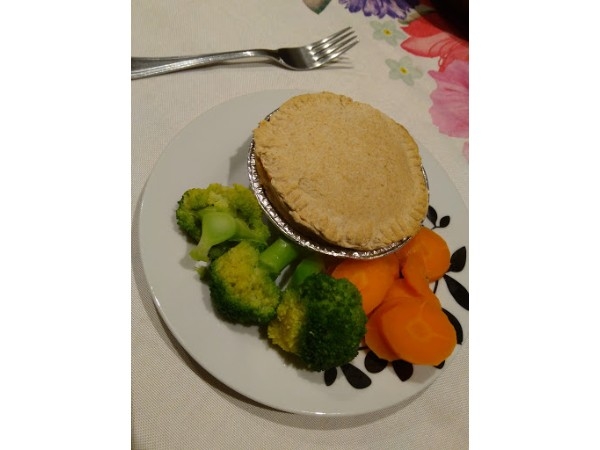 Another tuna pie but this time for dinner!
I think I'm starting to miss the flavours now. My pie was missing out on sweet-chilli sauce and salt, but at least my void is filled.
The steamed veggies were a nice refreshing addition to the somewhat plain pie, which was good.
Thank you everyone who has been supporting me. We are now finishing day two and are almost officially half way through the challenge!
Don't forget to donate if you have not already.
Shout out to all my teachers who have not only been doing an amazing job at teaching remotely, but thank you for also donating to Live Below the Line & supporting the needy also. Special thank you to Ms Wickham, Ms Mathews, Mr Slater & Ms Lai.
#2 Lunch - Tuna pies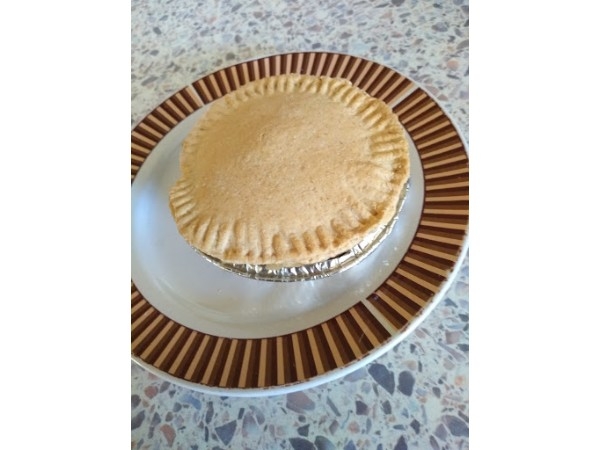 Consisting of a flour and water pastry and a filling of tuna, I enjoyed a slightly different meal of tuna pie. Quite nice, and with a good crusty crunch :-D
This is actually going to be my meal for tomorrow too, so just as well I didn't burn it!
2nd Day In!!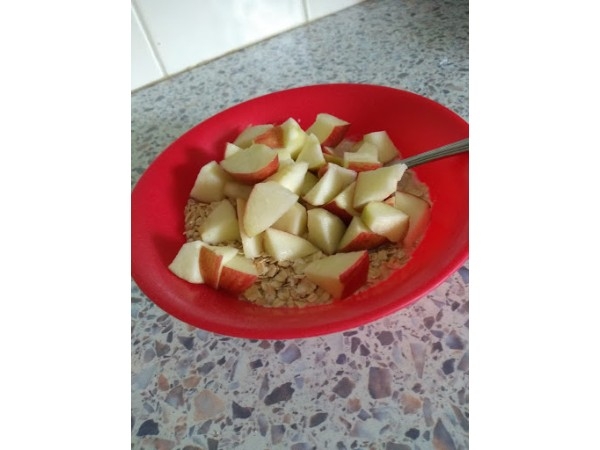 Well my friends we are up to our second day of challenge week! What an achievement!!
For this mornings brekkie I had the exact same thing as yesterday (as i will probably end up doing until the end of this 5 days)
Take a look at the picture and maybe as a fun little activity you can play spot the difference between yesterday and today's breakfast ;-)
#1 Dinner!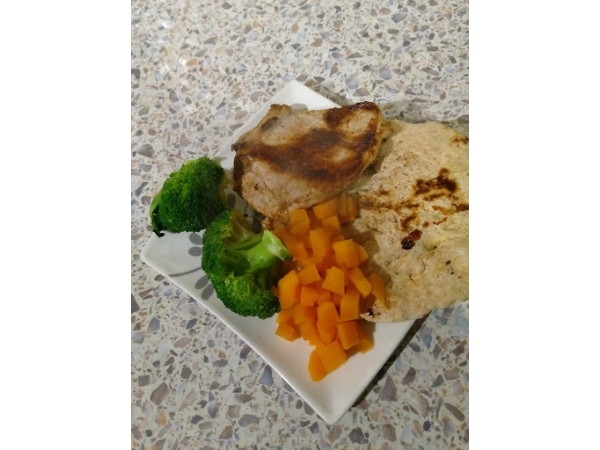 My hunger has subsided thanks to a good meal.
A Winner Dinner!!
Consisting of an 'on-special' pork chop, a flour and water bun, 2 trees of broccoli and half a carrot, my main meal was a tiny bit bland but satisfying ;-D
Overall a good day, & to be honest I think I managed to sort out my food really well this year (judging from what I ate today)
Shout out to my youth smallgroup for showing their support. In particular thank you Ella, Larni, Manda & Danica for donating!!
And if you haven't donated yet, now is the time!
#1 Lunch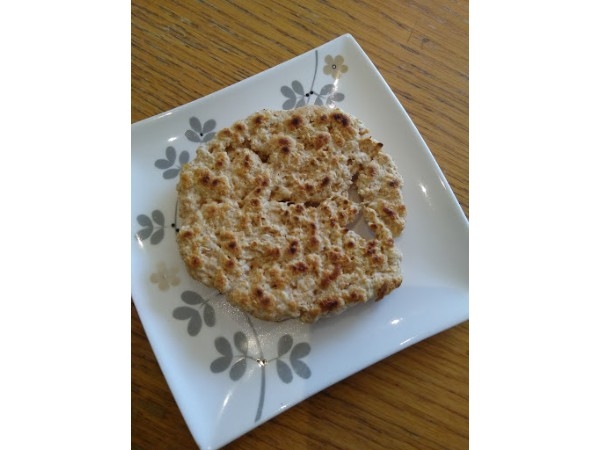 Satisfying my oncoming hunger, I had flour and water buns. Not as much as what I would usually have, but enough none the less.
Can't wait until dinner!
#1 Brekkie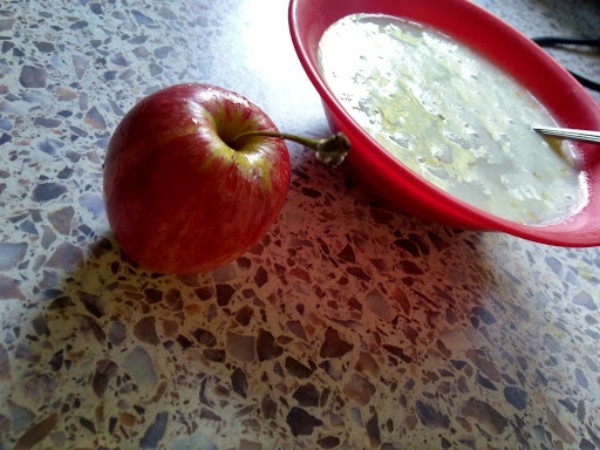 Consisting of oats, milk and apple, the first meal to kick start my challenge week was quite substantial. I have no doubt that I will be super bored of it by the end of the week though :-/
;-D
Meal Plan for the week!!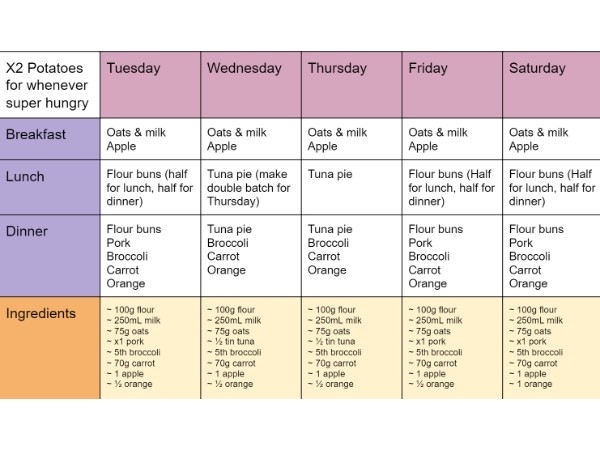 Hi Everyone!!!
Challenge week kicks off for Glenny tomorrow, on the 1st of September.
What a great way to start the Spring!
Take a look at my meal plan for the week ahead ;-)
Thank you so much to everyone who has donated, it means so much to me. I am so blessed to have such a strong support team.
Shout out to my grandparents who were the first to donate and get the ball rolling.
And for those still to donate...what are you waiting for! <3
I'm Living Below the Line...
Every year for the past 3 years I have participated in live below the line. It is a great opportunity and eye-opener to put yourself into the shoes of someone living under the poverty line.
Despite living on just $2 of food a day for 5 days, this is incomparable to all our brothers and sisters living on less than $2 a day for all of their needs. Not just food, but that $2 extends to paying for rent and shelter, water, warmth, clothing, gas and whatever other needs and wants they may have.
Through living in Australia I have been privileged with so many things I take for granted. Through doing this challenge I hope to raise awareness of the struggles and trials that our impoverished brothers and sisters face on a day to day basis.
So if you are able to, I encourage you to donate to this great cause. I know Covid-19 might be holding people back from doing this challenge as well as keeping people from donating, but despite this I encourage you to see this in a new perspective - While we are here living in lockdown as our worst case scenario, those in poverty do not have this option. It is either die because you get sick, or die because you have no money or food to support yourself.
We can make the difference and be a change.
Will you be the change?
My Challenges
LBL Expert
Recruited a friend
Changed Pic
Started a Team
Activated Challenge Mode
Shared my Page
Created my First Blog
Followed LBL on Instagram
Upp'd my Fundraising Goal
Got my 1st Donation
Raised $300
Smashed my Fundraising Goal
Thank you to my Sponsors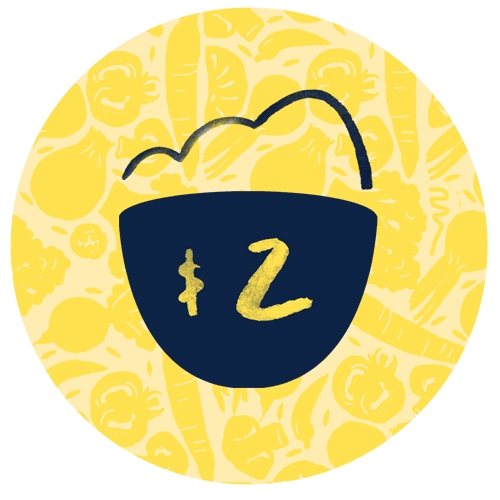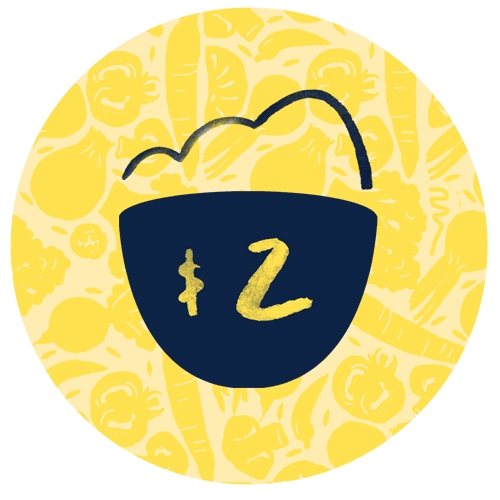 Mum And Dad
Thank you for identifying with those who are hard up. You remind us of Jesus. Keep going!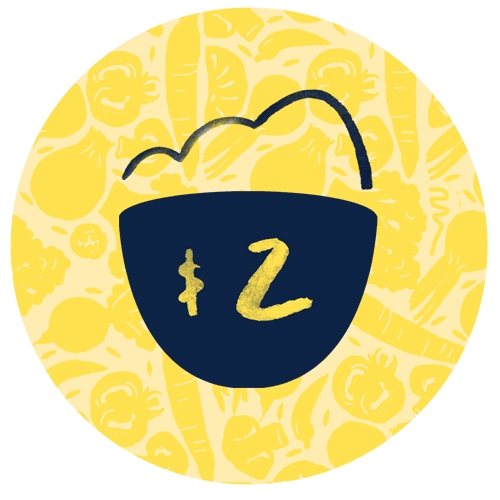 Wanda
Thanks for all you do to help others.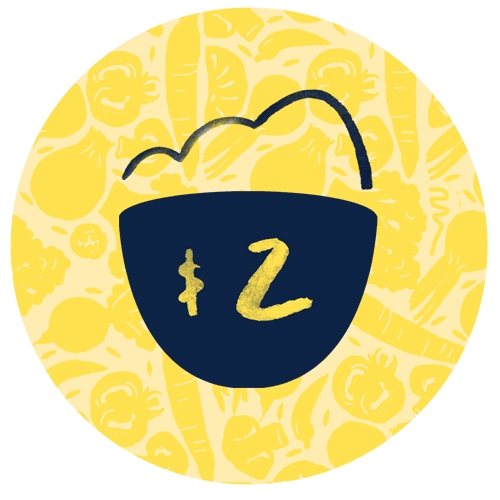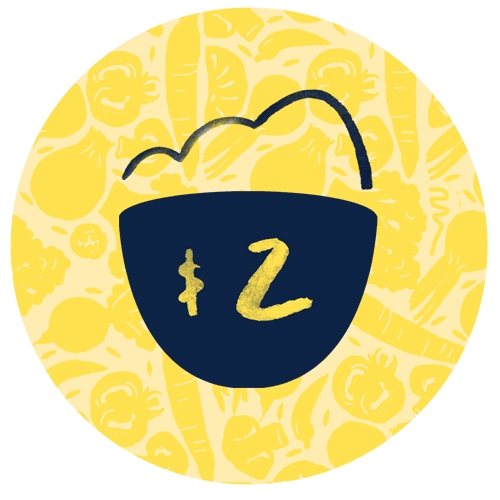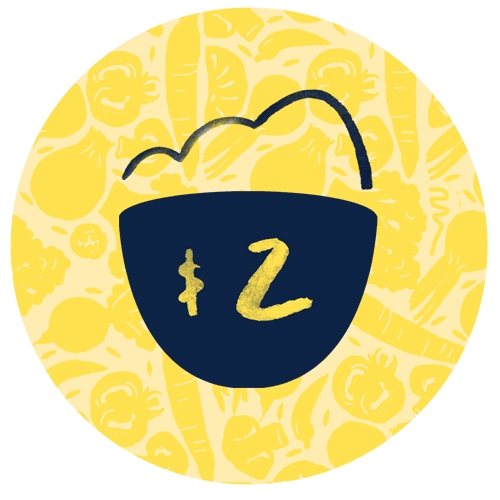 Knox Brown
Go Cuzzy I'm so proud of you and hope I can do it one day with you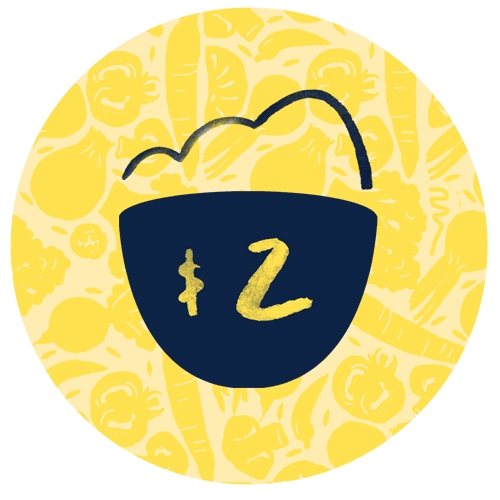 Amanda Smith
Good job Ralema. Love what your doing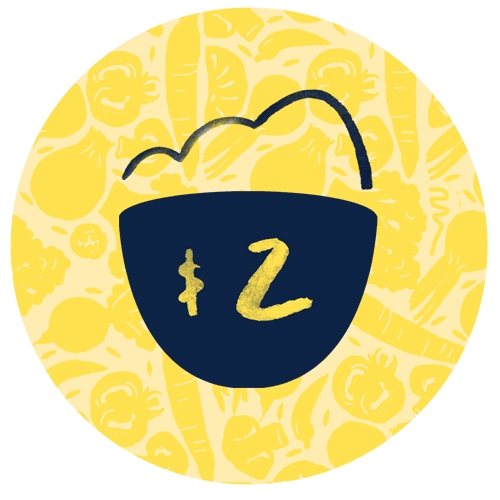 Natalie Edgar
Well done Ralema!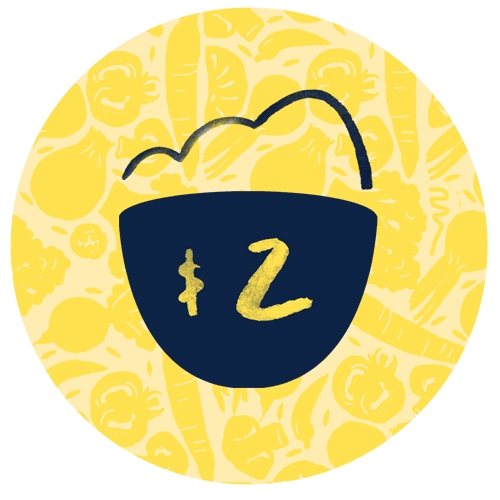 Merran Wickham
Well done Ralema!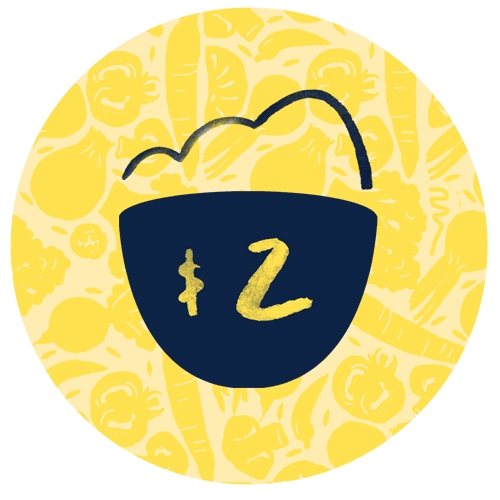 Anonymous
So proud of you Ralex. What a great cause.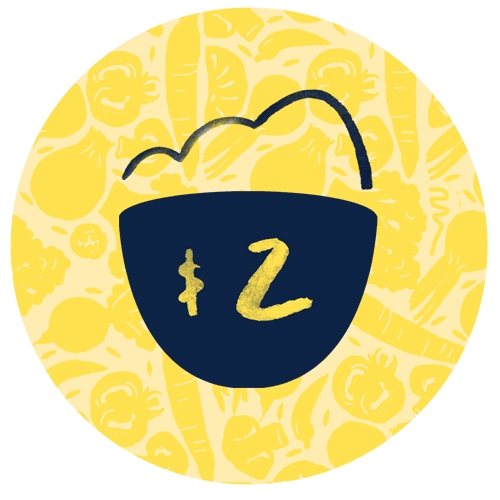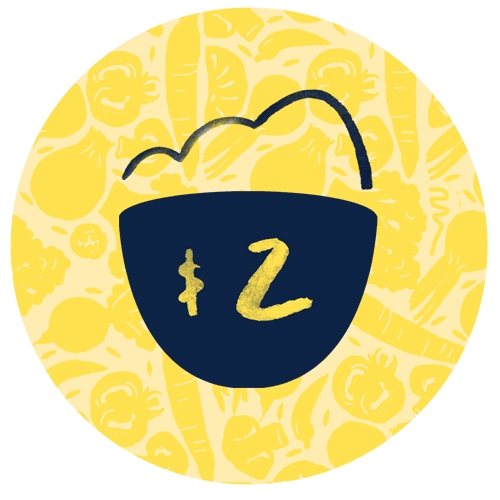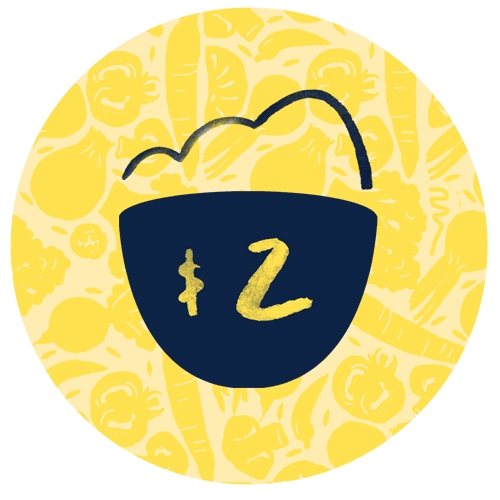 Rahia Fairhead
Thank you for choosing to hear the cry of those in more need than us. Love ya!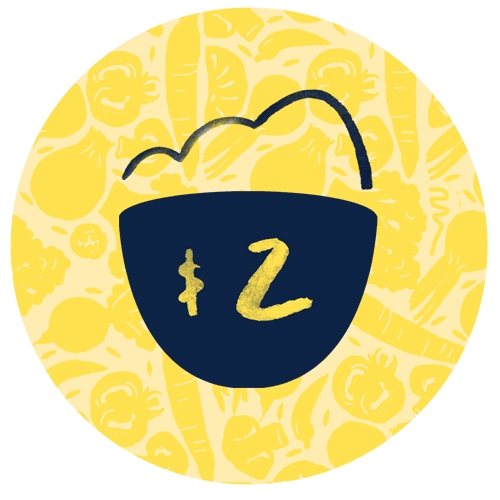 Kate Mathews
Keep up the great work Ralema!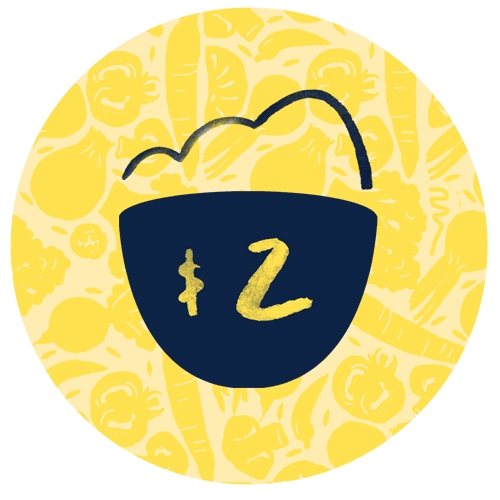 Mme Saulais
Well done Ralema!!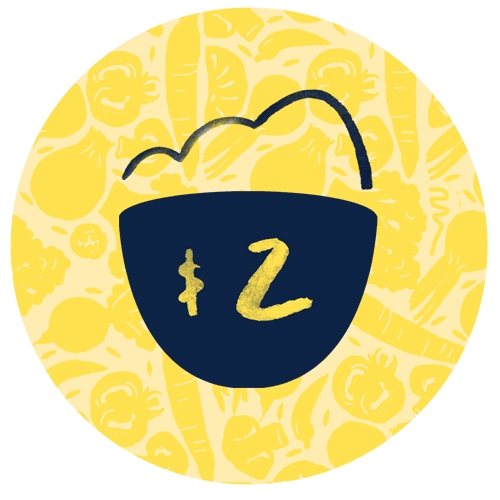 Ella Kimpton
good on you ralema,, putting a smile on someone's face is amazing!!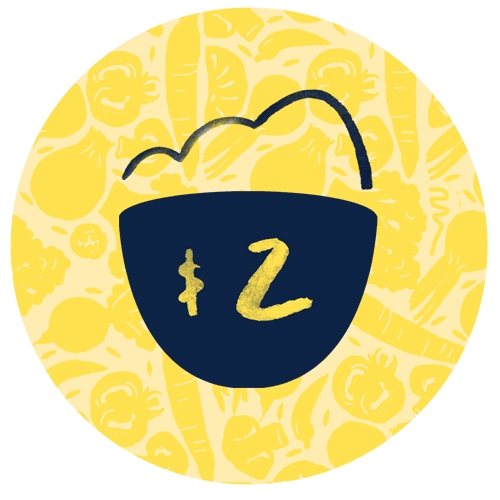 Larni Watt
so amazing what you're doing girl x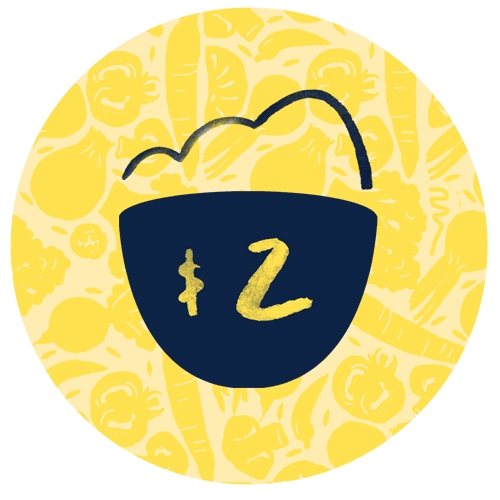 Dunithi Herath
lol i've only got 17 bucks in my bank account