Our Story


In 2003, Oaktree had no office and no budget. Run by a small team of people, they met in living rooms, cafes and school classrooms, to pursue an audacious goal: young people working to end extreme poverty in our lifetime. Today, Oaktree is one of Australia's largest youth-run organisations, with more than 100 volunteers and over 200,000 members.
We have always valued the importance of partnership, entering into our first overseas partnership in 2006 with an organisation called Sethani, In Kwa Zulu Natal, South Africa. Between 2006 and 2008 we worked with Sethani to fund the establishment of a community and education centre for 750 young people. Since then, Oaktree has partnered with other organisations in South Africa, as well as organisations in Ghana, Timor-Leste, Cambodia, Papua New Guinea and the Philippines. In 2011, we shifted our entire focus to the Asia-Pacific. We've been lucky to work with over 10 local partners on projects in the region.
Oaktree is largely remembered for the 2006 MAKEPOVERTYHISTORY concert. It was timed to coincide with the G20 meeting in Melbourne, and we (somehow) managed to secure bands like U2 and Pearl Jam. 15,000 people attended the concert, and over 3 million watched on TV. As a result, over 50,000 Australians signed up as MAKEPOVERTYHISTORY supporters. From there came the MAKEPOVERTYHISTORY ZEROSEVEN Roadtrip, and the End Child Slavery campaign. Oaktree has continued to mobilise young people, running two more Roadtrips, a Stakeout, a Traffik Free Easter campaign in addition to the Collective Future campaign.
Oaktree recognises the unique role young people have to play in the fight against poverty. They have the capacity to build and lead a movement that's kickstarting important community conversations about injustice and global poverty. We believe in the importance of investing in young Australians to become leaders and changemakers in their communities.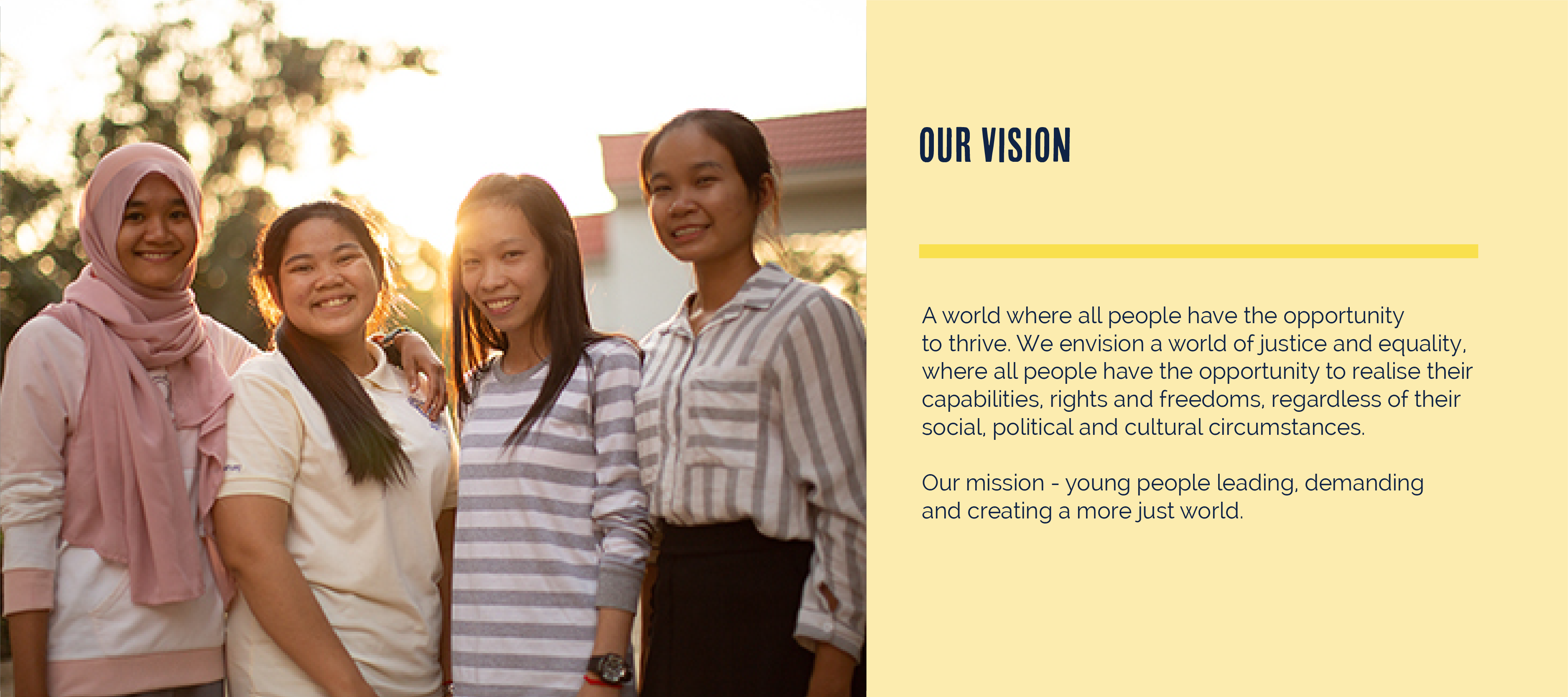 What is Live Below the Line?


Live Below the Line is a fundraising campaign that helps Australians take action on poverty and injustice. It is a challenge that sparks thousands of conversations about global poverty, inequality and Oaktree's work across Australia.
We started Live Below the Line in 2010 as a way of enabling Australians to engage with the issue of poverty and to take meaningful action on to address its root causes. Since then, over 64,000 Australians have raised more than $11.5 million for education, empowerment and campaigning initiatives that help fight injustice.
This year, thousands of participants will be putting change on the menu by feeding themselves on $2 a day for five days. That's the Australian equivalent of the extreme poverty line. By taking the Live Below the Line challenge, we're raising much-needed funds for work that's tackling poverty and injustice head on.
For us, Live Below the Line is all about creative cooking, rationing and caffeine deprivation: we know it's just a glimpse into what life is like for people in poverty, not a real experience of it. But we know what we do has a real impact.


Our Volunteers


Oaktree's biggest resource is our people.

They are at the heart of every single action we take, every decision we make and are the champions of our values and beliefs. Without our volunteers, Oaktree and its impact simply wouldn't exist. Whether it's creating innovative strategies around youth participation in our region, executing campaigns that mobilise hundreds of young people around the country, forming partnerships that ensure the financial sustainability of our organisation, writing legal papers, managing teams or creating communication strategies that get sent to hundreds of thousands of people - all of this work is led and executed by our volunteers. And it's not just the work our volunteers do but what they represent that is so important. Oaktree volunteers represent what young people are capable of. That our generation is not lazy or apathetic but in fact, passionate and hardworking, capable of making tough decisions, overcoming barriers and doing so with humility and energy. In 2019, we had over 100 volunteers across 6 states working in every area of our work doing anywhere between 10 to 30 hours a week.


Diversity
We are committed to building a workplace and community that encourages, supports and values diversity. To find out more information head on over to our diversity page.